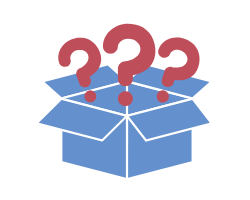 More revenue per customer means sustainable growth. So why is it that, invariably, acquisition comes first, and retention is a relative after-thought? It's high time to turn this around and focus on second purchase and purchase frequency. Converting a one-time purchaser into a returning customer means much more than sending endless marketing emails. It's about creating 360° memorable personalised customer experiences.
One of the effective techniques to enhance the way you target and re-engage your customers is by using packaging inserts.
This guide will show you how to create packaging inserts which effectively capitalise on the opportunities to both improve your brand's reputation, and to retain your loyal customers.  
What is a packaging insert?
A packaging insert, in the broadest sense of the phrase, is anything else that goes inside a package other than the product. It can range from a black and white plain paper delivery note, to a fully personalised, high-quality insert which exceeds your customer's expectations.

Although it represents a cost, you would be missing out on an excellent opportunity to extend your brand messaging and improve your customer's experience.  
Why you need to be using packaging inserts
It is commonly thought that it is five times more expensive to acquire a new customer than to sell to an existing one. To put this in a more positive light, a Harvard Business Review says that a 5% increase in customer retention could lead to an up to 95% profit increase. It is therefore vital sellers take advantage of all the tools that they have at their disposal to retain customers.
Supplementing digital marketing channels with packaging inserts provides another opportunity to connect with the customer and prompt additional purchases. Some of the benefits of packaging inserts include:
Low cost
Packaging inserts are cheap as they consist solely of a small piece of paper, and the cost of distributing them to the consumer has already been paid. The added value in the eyes of the customer may amount to significantly more than you have spent, a gesture which will go a long way to cementing your brand amongst their favourites.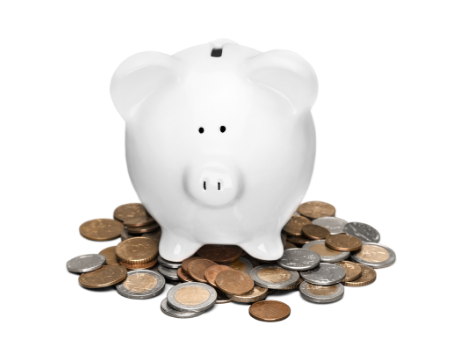 Highly targeted
You know what the customer has bought and when they bought it. This extra context makes it the perfect time to suggest other products which they will be more likely to purchase. It also gives you the opportunity to engage with the customer at the moment of un-boxing- hopefully the most excited they will be in the purchasing process!

Increase customer loyalty
Through making the customer feel special with unexpected surprises, and by capitalising on the positive associations of the un-boxing moment, you will surpass your customer's expectations in every way.
To see the effect that a positive unboxing experience can have on your customer, have a watch of the video below:
If your customers feel valued, they are much more likely to repeat purchase with you in the future.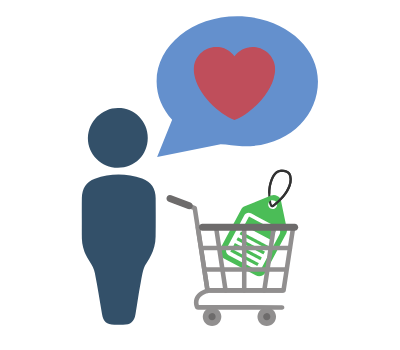 Golden age of email is over
Even in its heyday, email had many limitations. If 50% of 100 new customers sign up for email marketing and a given campaign gets a 25% click rate, you are left with less than 20 customers who have actually seen the message. Combined with drastically smaller mailing lists in a post GDPR world, it's fair to say that email campaigns aren't as effective as they once were.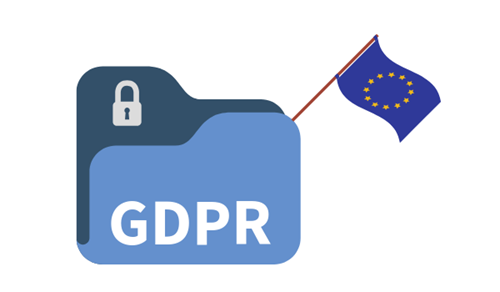 By comparison, an enclosed packaging insert will fall in front of the eyes of almost every customer. Make it personalised and highly engaging, and you have the ingredients for an effective tool to increase both customer satisfaction and loyalty.
Packaging Insert ideas for your eCommerce business
So now you know why they're so great, here are a few ideas to get you started on your own loyalty-inducing, customer-pleasing, expectation-exceeding packaging inserts!
Handwritten note/thank you card
Although only feasible for a smaller order quantity of orders, a great way to make the customer interaction feel more personal is with a handwritten note. You can spend a bit more on high quality paper and stationary, as this will still likely be the cheapest way to personalise the un-boxing experience.
View this post on Instagram
Include an extra bit of thought whilst writing the letter (customer's name, recommendations, sign-off and signature), as this will go a long way to winning yourself another loyal customer.
Bookmark
Make your packaging insert into a useful shape, and it may greatly increase the exposure that the insert receives. If it is used on a daily basis, the brand will be firmly cemented in the mind of the customer, whether they realise it or not!
Discount offers/money off vouchers
What better way to say thank you to a customer, than by giving them a voucher for money off their next order. Experiment with different discounts and deals for different customer groups in order to optimise your results. This is a commonly seen in-parcel marketing tactic, but don't be afraid to wander from the crowd and try something a bit different:
Rather than just one discount, you could include include two separate discounts, one for the customer and one for their family and friends. This makes the customer more likely to tell people about your brand, and also gives the people they tell more of a reason to shop with you.

Targeting offers to specific cohorts of customers. This can be based on their spend amount, which items they've bought, or anything else you deem as important information in the customer's profile.
Product review/social share request
We trust user reviews because unlike ourselves, the people writing these reviews have experienced the product. Make the most of the strong effect which social proof has over people's buying decisions, by asking your current customers to review their experiences on your review site of choice or social media platforms.
View this post on Instagram
Tip- Use branded hashtags on social media to make things easier when it comes to reviewing the effectiveness of a marketing campaign.
Product samples
Free samples are not just opportunities to introduce your customers to other products in your range, but rather invitations to engage in the rule of reciprocity. Many people will find it difficult to accept a free sample and then give nothing to your brand in return. Coupled with the warm, fuzzy feeling that an unexpected gift can bring, this is a great way of boosting customer loyalty and satisfaction.
Small gifts
Similar in effect to a product sample, but different in execution, a small gift is another way which you can exceed your customer's expectations. A gift can come across as a more sincere offering than a product sample, as you are not explicitly directing the customer's attention back to your own product range.
Sports retailer wiggle have used small gifts to great effect. By including a small packet of Haribo with every order, customers look forward to both the item and the fact that it comes from Wiggle. This is a clever way of branding the customer experience, as it is still applicable even when you don't make or design the products that you sell.
View this post on Instagram
Returns form/label & information
Returns used to be something which eCommerce retailers largely thought of as an inconvenience. Now it is known to be an opportunity to extend your brand messaging and improve the customer's experience. After all if they're are only wanting to change an item for a different size, why would you want to annoy them with a difficult and expensive returns procedure, they are your customer after all!
Include your returns guide and address in the parcel for a seamless customer experience. To go the extra mile and make it even easier for your customer, include a pre printed returns label.
Product recommendations
This is best done when recommendations are tailored to what the customer has looked at on the site, or based on the customer information provided. By not targeting these recommendations based on your customer, you will be wasting space on your packaging inserts.
Company news/ new products
With many mailing lists not what they were pre GDPR, it is vital that brands adapt how they market themselves in this new eCommerce landscape.
With an open rate of near enough 100%, in parcel marketing materials can land under significantly more eyes than their email equivalents could ever hope to. Take advantage of this fact to show off your company to existing customers, making them aware of any new products or events you may be involved in.
Tips & Tricks/ guides
There are plenty of other ways of adding extra value to your parcel, without adding items of monetary value. Information, if it is both useful and thoughtful, can leave the customer with a long-lasting positive impression of your brand. Depending on your product, you could try:
'How to care for your new product'

A recipe idea for a fitness/ health related product

A workout idea if a sports related product
View this post on Instagram
QR codes
It is vital that all of your marketing channels are integrated with each other, and QR codes present a fantastic solution for how you can go about getting your customers back onto your website. Rather than just using a QR code to link back to your homepage, try using them for:
Mailing list subscription

Mobile app download link (if you have one!)

Reviews page

Videos about the product they have purchased  
Be engaging
It goes without saying that any material you include in your parcel needs to be visually appealing, image-rich and clear in its messaging. If you're not a skilled graphic designer, it is definitely recommended to get the advice of someone who knows what they are doing. Anything your customer receives in a parcel from you must be fully coherent to the rest of your branding, else you run the risk of ruining your hard-earned image. (Canva is pretty great too if you aren't so confident with graphics programs)
View this post on Instagram
The next steps...
Packaging inserts are definitely a cost effective method of generating sales. If aligned with company design guidelines, they can be a great tool to extend your brand message. Like any marketing spend, variables should be tested to find out what works best. For example, using different discount codes for specific customer cohorts to maximise ROI.
Provide your customers with more value and exceed their expectations, and this will generate customer loyalty. If there's one thing you that you take away from this guide, then this should be it:
Make the packaging insert about the customer and their needs, not your brand.